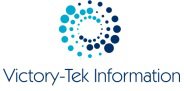 Established in July.2006, Victorytek information Co,. Ltd. has been teaming up with our partners in developing advanced products for the remarkable data security markets.

Over a decade, we built partnership from data security eco-system and grow with our customers in the Asia area.

Looking forward, we plan to expand our service and provide diversified services and products to benefit our customers through electronic components distribution and IC/ Memories programming service.

We will be your trusted partner from our professional services.




services: Component Distributor,Power Components,HV MOSFET,MV MOSFET,Power IC,Programmer Tools,Programming,EMMC/UFS
Payment:Payment on Delivery, T/T